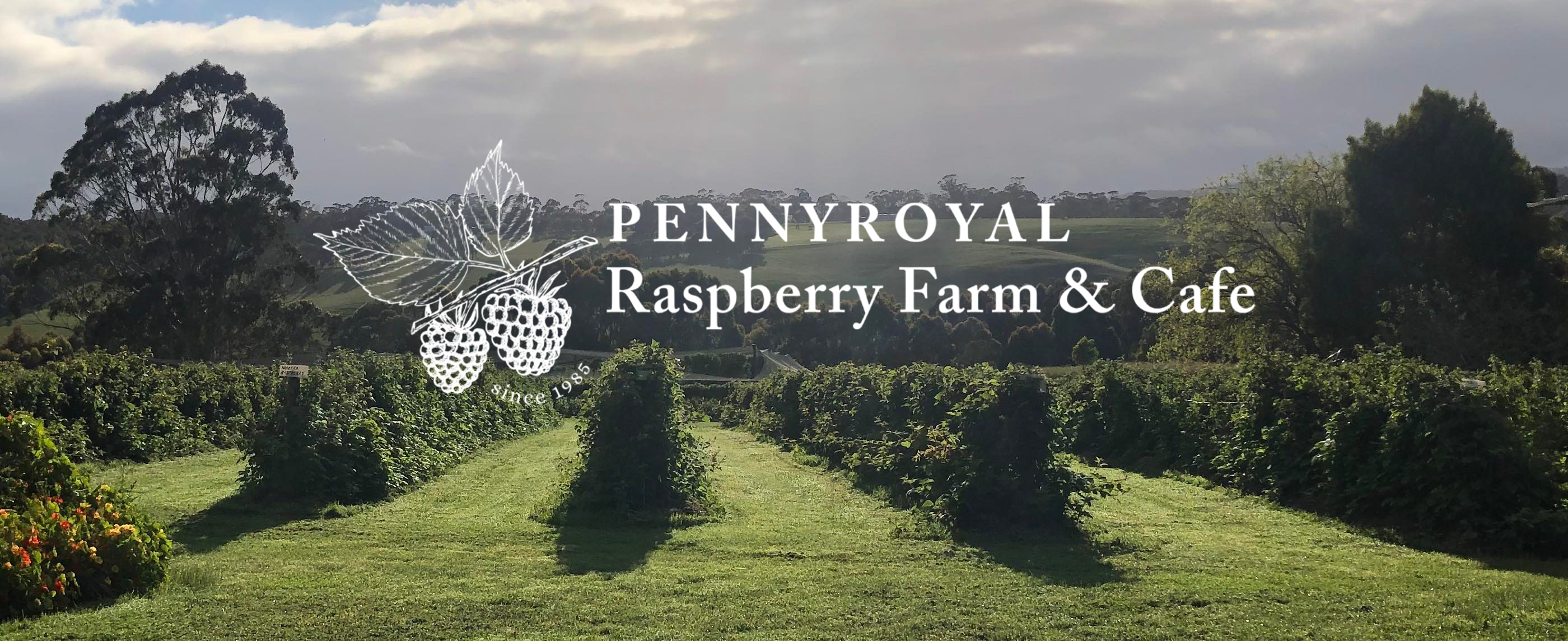 CAFE OPEN – BERRIES STILL RIPENING*
*ETA is 10th December for best PYO experience.
We opened the gates to our farm and cafe on December 3rd 2021 but currently due to cooler weather the berries are late to ripen so berry picking will not be available yet. But the cafe is open and it's a beautiful place to visit.
We are hopeful that the warm weather will help to ripen the berries so they should be available soon. Come and enjoy our new cafe and retail corner. There will also be rhubarb and citrus to buy. Please check the berry report (here) for updates. The Cafe will be open from December 3rd.
Open 10am to 4pm daily in season (except Wednesday).
Hello friends of Pennyroyal Raspberry Farm!! We are the proud new owners of PRF and are so excited for this new chapter!
Firstly, let us introduce ourselves. My name is Carol, and along with my sister Lesley and her husband Richard we have made the exciting decision to take over and run this wonderful farm. We would like to say a huge thank you to Mike, Katrine and their family, you have all put so much love and dedication into this place. We are thrilled to be able to carry on your legacy and keep the raspberries flowing!
We are so excited to meet you all, just a few updates for the season:
We are on track for the 2021-2022 berry picking season, so get your buckets ready! The café will also run in line with berry season and we are really looking forward to jumping in and producing some yummy treats for you all! Lastly, the B&B side of things will be put on hold for now, more details to follow on this as the season progresses!!
Thank you all for your continuing support and, Covid situation permitting, see you soon at Pennyroyal Raspberry Farm & Café!
For any enquiries please reach out at info@pennyroyalraspberry.com
During the summer season our range of raspberries, cultivated blackberries and many other varieties are available for "pick-your-own".
In the Cafe we serve light meals, snacks and cold drinks to refuel after travelling, or after some berry-picking in the season.
New to Pennyroyal: 14 pregnant female alpacas, coming soon to join the farm experience.
Pennyroyal Raspberry Farm & Cafe is the oldest working berry farm in the south west of Victoria, within easy access to the Great Ocean Road.
During the summer berry season, we have a full range of raspberries, cultivated blackberries and many other varieties available for "pick-your-own".
The Cafe offers seasonally inspired lunches and snacks which you can complement with quality coffee and a range of drinks.